Submit to Fact-Simile's Open Chapbook Reading Period
Please submit a chapbook-length work (no more than 36 pages) in a .doc, .docx or PDF document. Our suggested reading fee* is $12 for each manuscript submitted.
For an additional $16 ($28 total), you can choose to receive a copy of the published book when it becomes available. Simply include your shipping address on the cover page of your chapbook entry.
There are no genre guidelines for our open chapbook reading period (although you can get an idea of our aesthetic by reading past published chapbooks or a few issues of our magazine).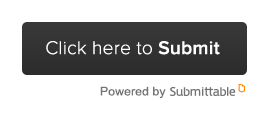 The writers of published chapbooks will be announced on our website, via email, and on social media. The writers will receive ten percent of the final book/object print run with additional copies available at a discounted rate.
Please email us if you prefer to send us your submission via postal mail.


*As writers and small press publishers, we understand that a $12 reading fee could potentially be an obstacle. We would hate to let that prevent anyone from sharing their work with Fact-Simile, so we have a pay-as-you-can option available for anyone unable to submit a manuscript otherwise. The amount you choose to invest will play no part in our individual publishing decisions, but it will help us publish as many manuscripts as possible. If you would like to submit a manuscript and the $12 fee is too much, email us.
Submit to Fact-Simile Magazine
Fact-Simile Magazine is published annually. Submissions are accepted between January 1st and April 1st every year. We are always looking for poetry and prose that exhibits a sharp attention to craft, content and form. We favor thought-provoking work, true to its own designs, with little to no regard for the arbitrary margins of genre.
Please take a moment to review some of our past issues to get an idea of our
aesthetic.
If you feel that Fact-Simile is the right home for your words, then please compile 3-5 pages into a single document and send it along via our online submission manager.
Please be sure to include a brief cover letter introducing yourself and detailing the contents of your submission.
Simultaneous submissions are not accepted. Visual artwork may be submitted in .jpeg format but please note that Fact-Simile is a black & white publication and will remain so for the foreseeable future.
As a free publication, we invest all available efforts and funds into expanding our circulation and increasing our readership on behalf of the talented writers and artists we feature. Therefore, payment is offered to contributors in the form of 2 copies of the publication with more available upon request.
Upon agreeing to publishing your work with Fact-Simile, we acquire first North American serial rights. All rights revert to individual authors upon publication. That said, we appreciate first publication recognition wherever applicable.